Welcome aboard to Kristie's Last Sail Before the Veil!
We recently hosted an incredible hen's party aboard the luxurious Seven Star Yacht. Kristie, along with 41 of her closest girl friends, were greeted with free-flowing champagne and strawberries to kick off the celebration. Balloons, glitters, and flowers decorated the interiors of the yacht, for a glitter-filled party that would make any bride jealous!
Celebrating Hen's Party with Sunset, Food, and Drinks on a Cruise along Sydney Harbour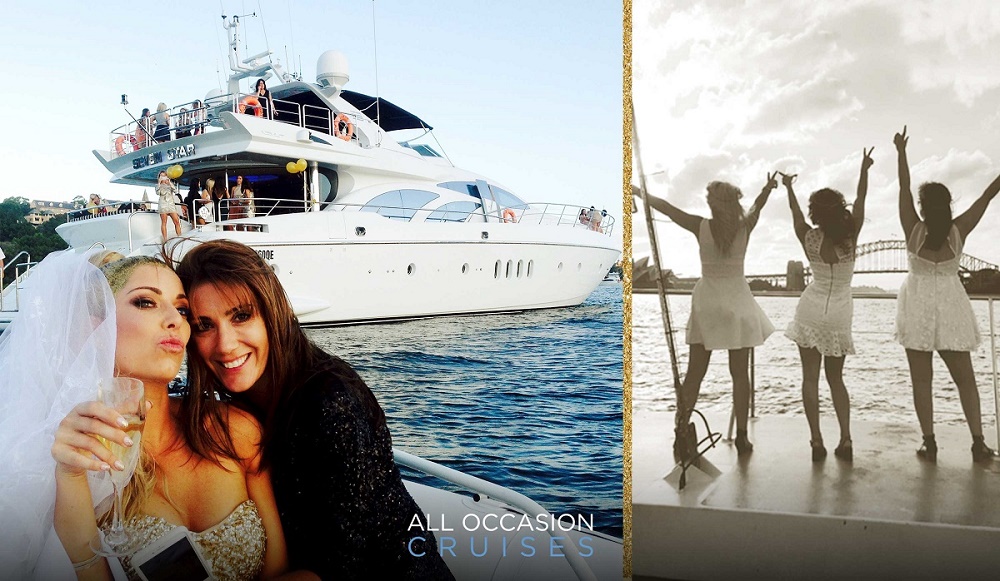 Guests were free to explore and lounge about the Seven Star and enjoy the afternoon getting to cruise along Sydney Harbour with their friends. Hot and cold canapés were available throughout the day, served only by the hottest topless waiters in Sydney. Sunset is like no other aboard a yacht, so they made their way up to the sun deck for a round of sunset drinks and laughs. As the sun began to fade, more food and drinks were brought out to usher in a night of non-stop dancing and singing. It was a time to forget about wedding preparations and just let loose and have some fun!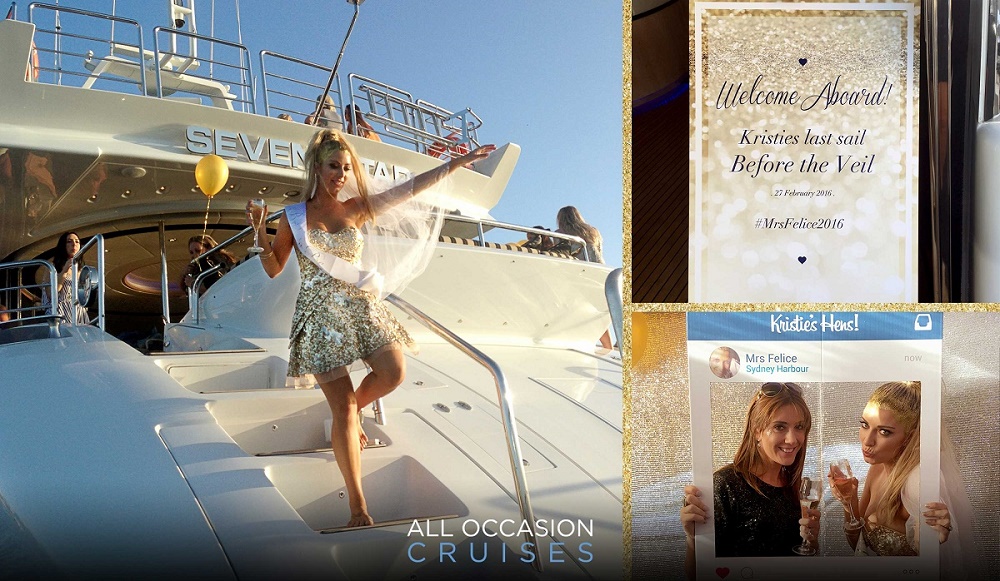 Kristie's Last Sail Before the Veil was a day of endless food, drinks, dancing and singing shared with friends and family – the perfect way to mark the end of singlehood and the beginning of life as #MrsFelice2016.
Thank you for having your hen's party with us, Kristie! We're glad you had an amazing time. To have an unforgettable hen's party of your own, contact All Occasion Cruises today.