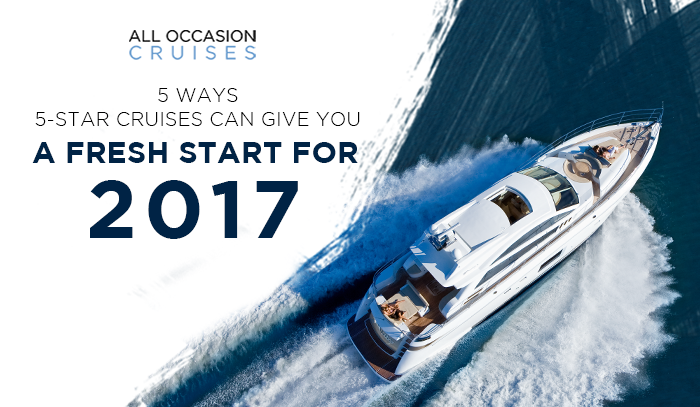 New years are all about new beginnings. With everything that's happened in 2016, a fresh start for 2017 is a must! Here are 5 ways 5-star cruises can give you just that.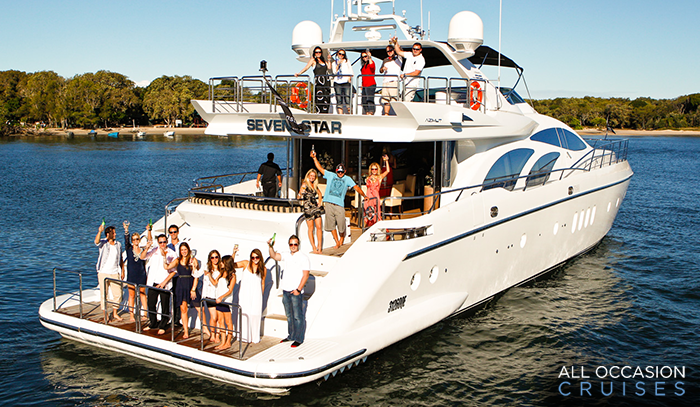 1. City Escape
City life can be stressful. Get out on the water and experience a day with no traffic, no noise and no people. All you'll be seeing is the sun, the sea and the people you choose to spend it with.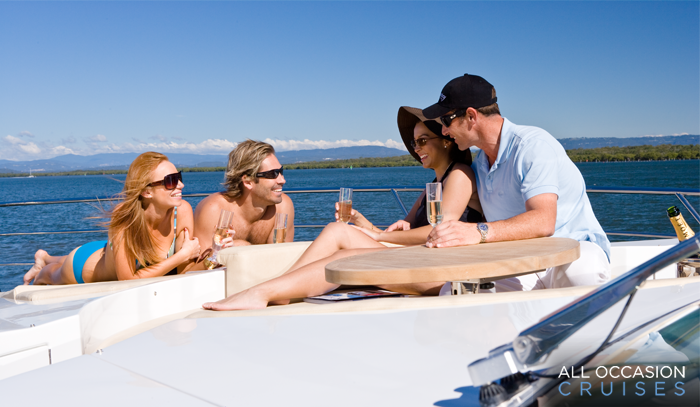 2. Breath of Fresh Air
5-star cruises are literally a breath of fresh air! All of our boats and yachts have an outdoor deck that's perfect for lounging around and enjoying the sea breeze. Pick your perfect spot and spend the rest of the day soaking up some sun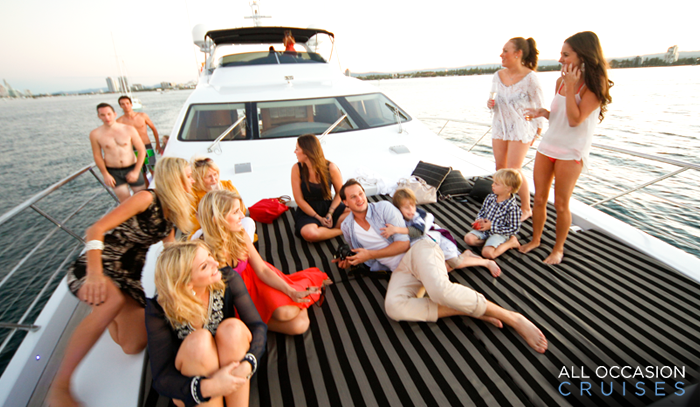 3. Slow DownAboard
All Occasion Cruises, your time is your own. Dream up the perfect itinerary and we will do it for you. Choose how long you want to sail around Sydney Harbour and when and where you want to dock. If you suddenly feel the sea calling out to you, we can tender the boat so you can take a dip in it! How you spend your time on our boats is completely up to you.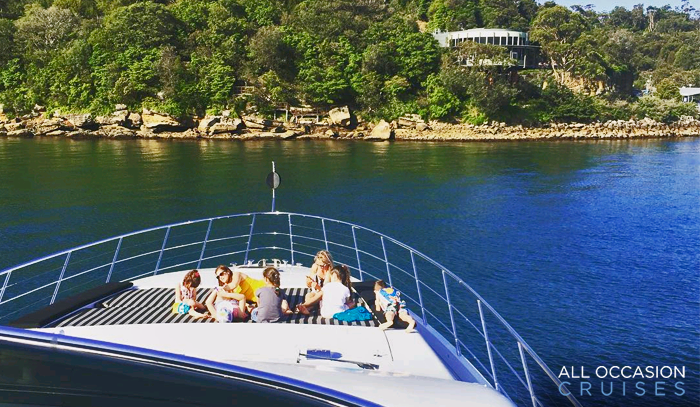 4. Recharge
Spend your day out at sea recharging. Saying goodbye to electronics and embrac-ing nature, even if it's just for a day, has proven to have multiple health benefits. Having fun also contributes to decreasing your stress levels, making you happier! A much needed recharge is essential in order to make the most of what 2017 has to offer.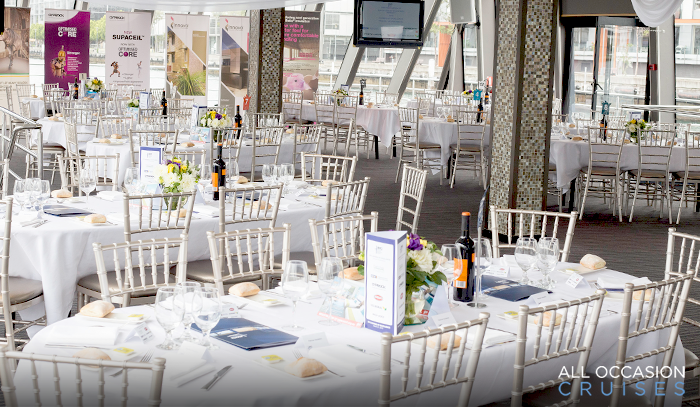 5. Plan Ahead
The best way to get ahead of the game is to plan smart. Our 5-star cruises are also the ideal venue for your corporate events because it gives your team a change of scenery that's guaranteed to get their ideas flowing. (Check out our corporate functions package here.)Choose from one of our many 5-star cruises today and get that fresh start for 2017. Enquire today and learn more about our different boats and packages.