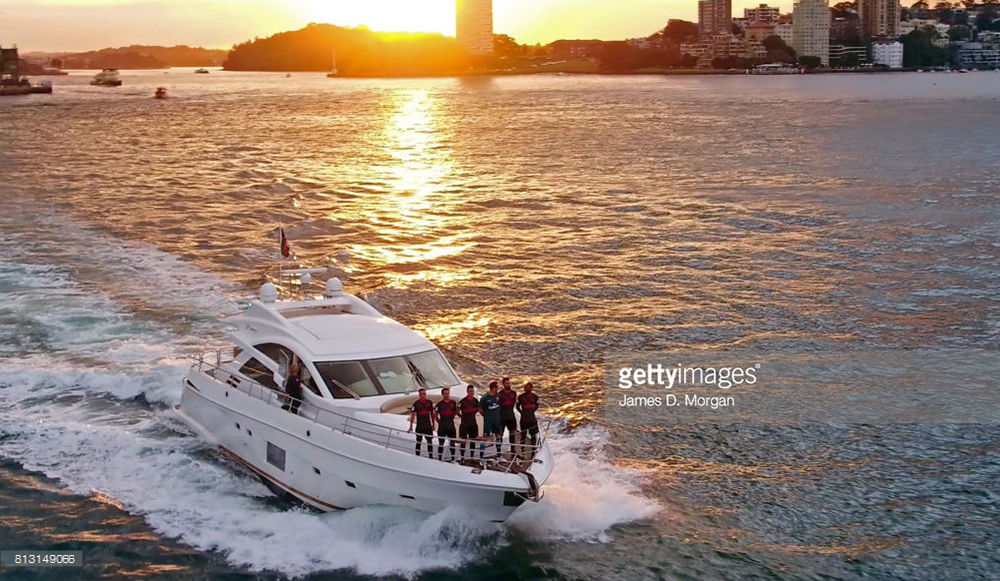 Arsenal, in collaboration with PUMA, just unveiled the new Arsenal Third Kit for the 2017/18 season!

The Aqua Bay picked up Arsenal's star players – striker Olivier Giroud, goalkeeper Petr Cech, defender Nacho Monreal, playmaker Mesut Ozil, centre-back and vice-captain Laurent Koscielny and club-record signing Alexandre Lacazette – for a highly-anticipated Media Step Out!

40 members of Australian and global media, including television, print, online and new wires, came together for the Media Step Out held at Sydney's historical Fort Denison.

All Occasion Cruises was lucky enough to be in the centre of all the action!

The Arsenal legends spent an afternoon sailing Sydney Harbour decked in the brand new third kit designed by PUMA which features dark grey/black shirt and shorts with pink logos. Children were also present to model the already sought-after third kit.

Following the player step-out, All Occasion Cruises hosted massive media interviews with each of the Arsenal players at the legendary fort at Fort Denison.

Check out some photos and videos taken from the event!