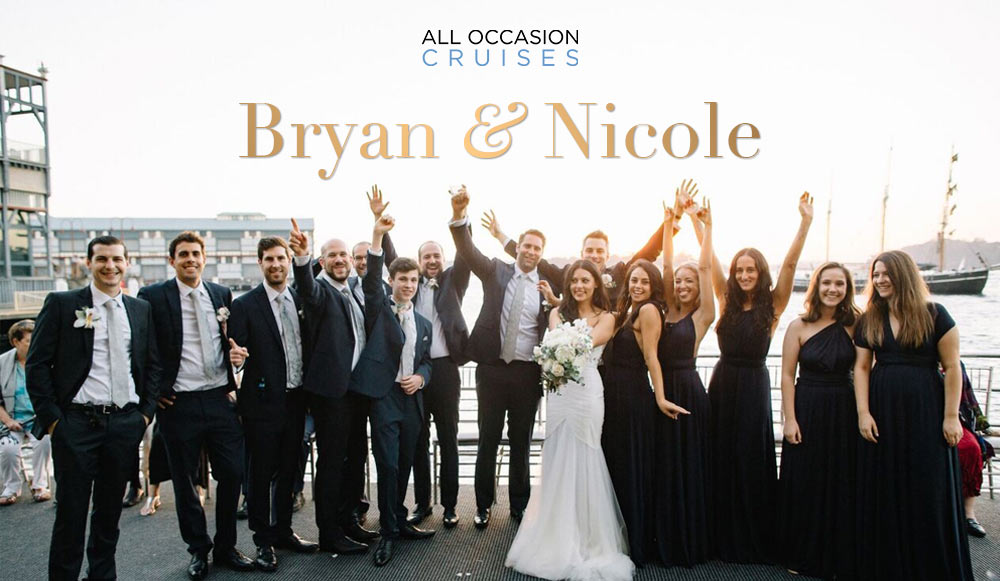 At All Occasion Cruises, we consider Sydney Harbour wedding cruises to be our specialty! It was truly a treat and a great honour that Nicole and Barry chose us to take care of their special day.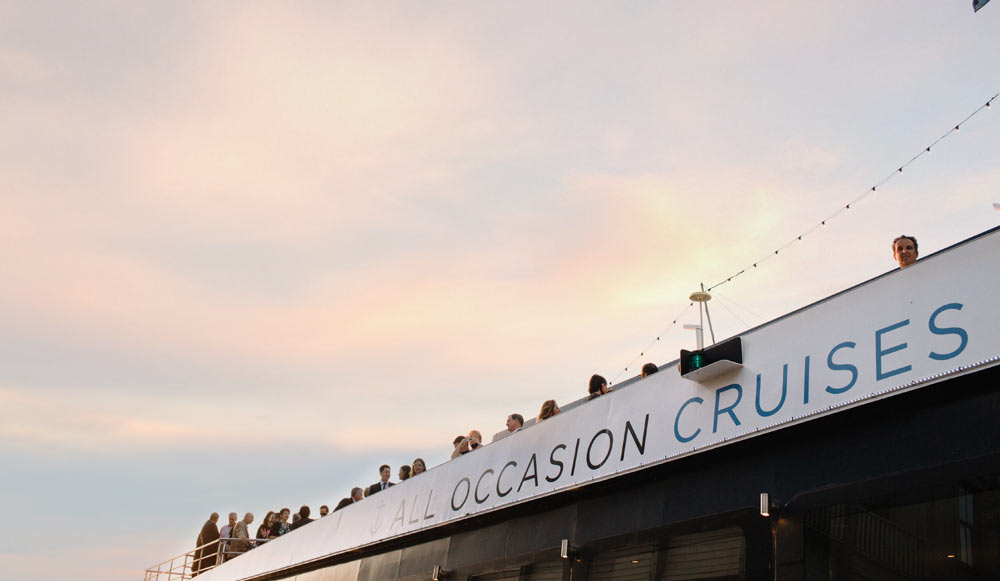 Guests embarked from Pier 1 which assisted as the perfect starting point for an incredible day on the harbour. Located right underneath the harbour bridge, it served as a beautiful backdrop once guests started to arrive and the sun began to set. Sensational music played by a live band created the perfect mood and fun energy to get the festivities started.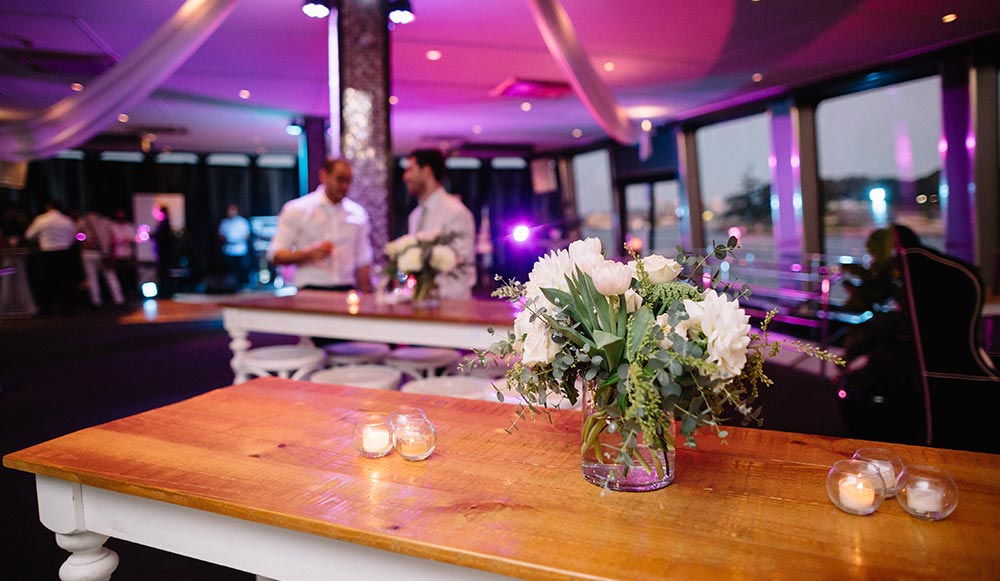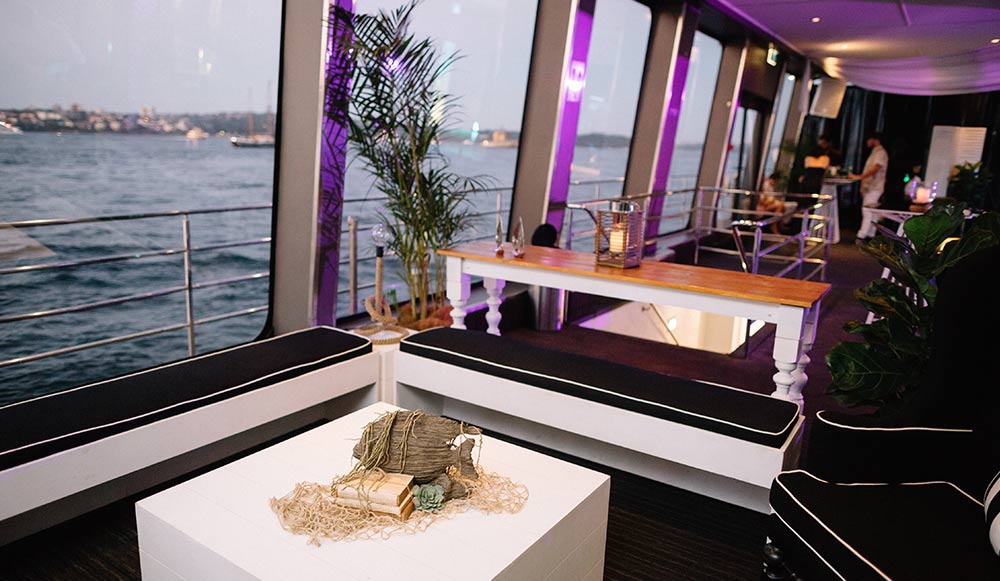 To make sure guests felt comfortable, Visions brought in and styled elegant ergonomic furniture on board this boat cruise wedding to give off a warm and inviting feel.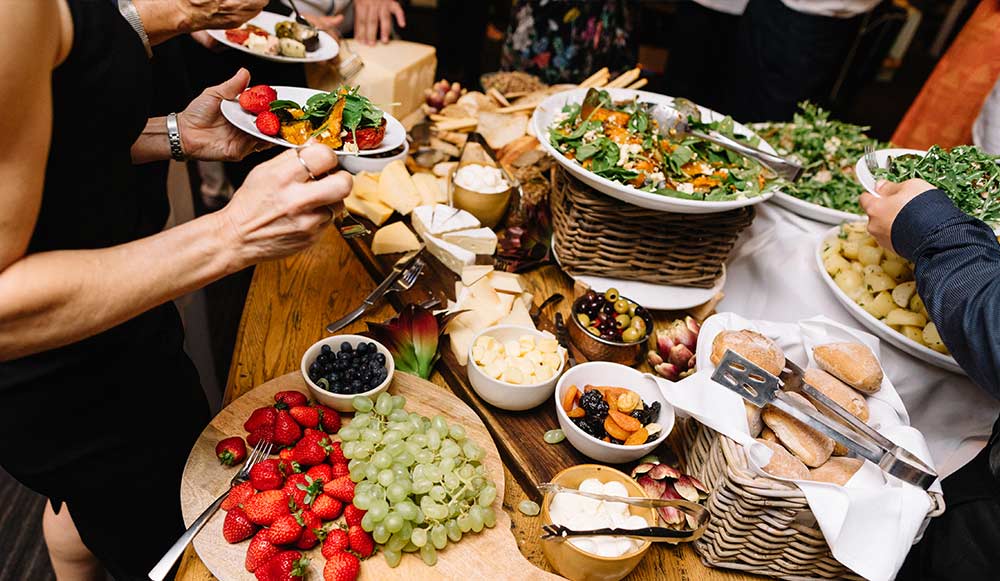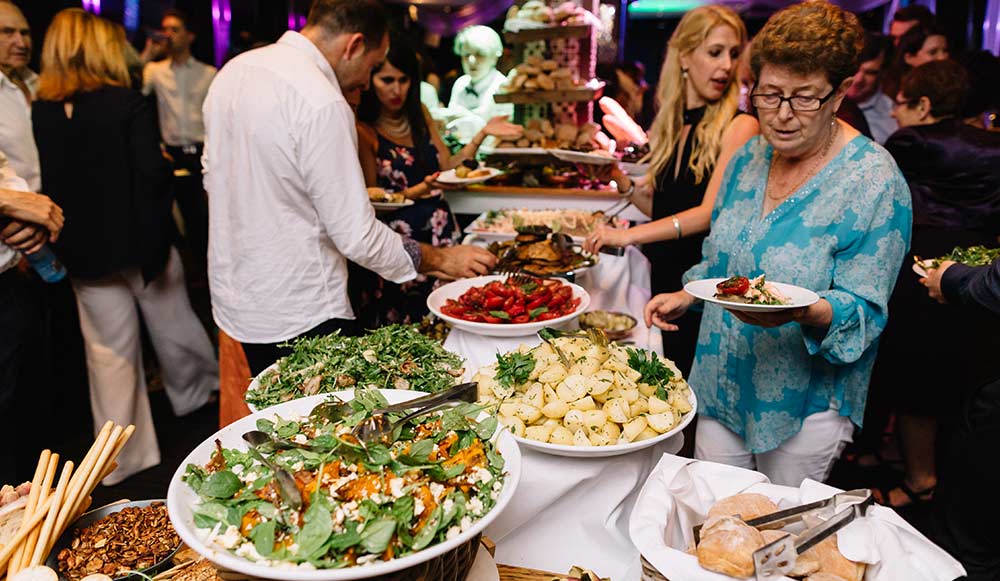 Once on board, guests were greeted with a delectable grazing station which was packed full of delicious never-ending food including antipasto, seafood, bread with dips, olives and so much more!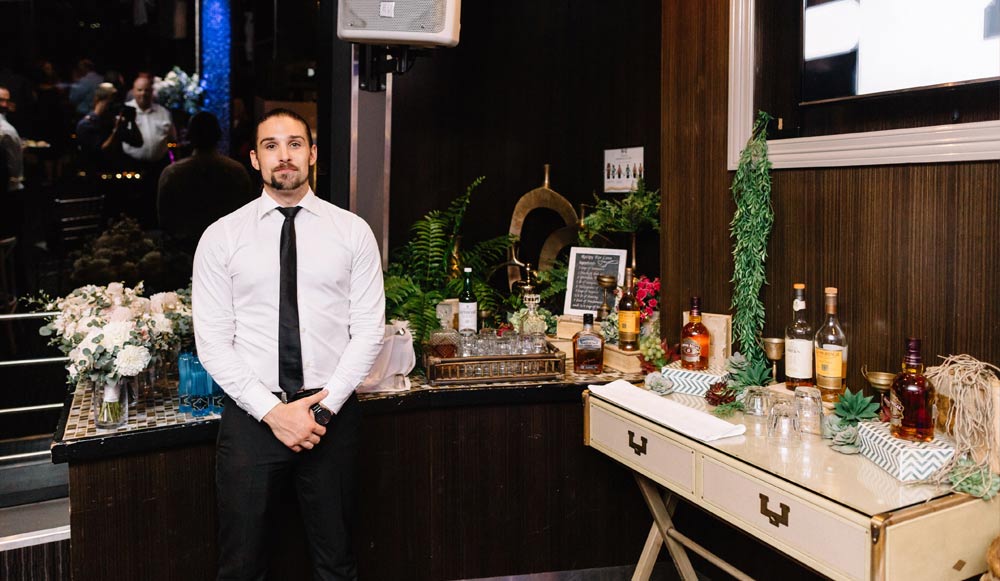 A unique whiskey bar was also set up which doubled as a funky little talking point. It provided the perfect opportunity for guests to meet or even long lost cousins to catch up whilst sipping on smooth 20-year old single malt whiskey.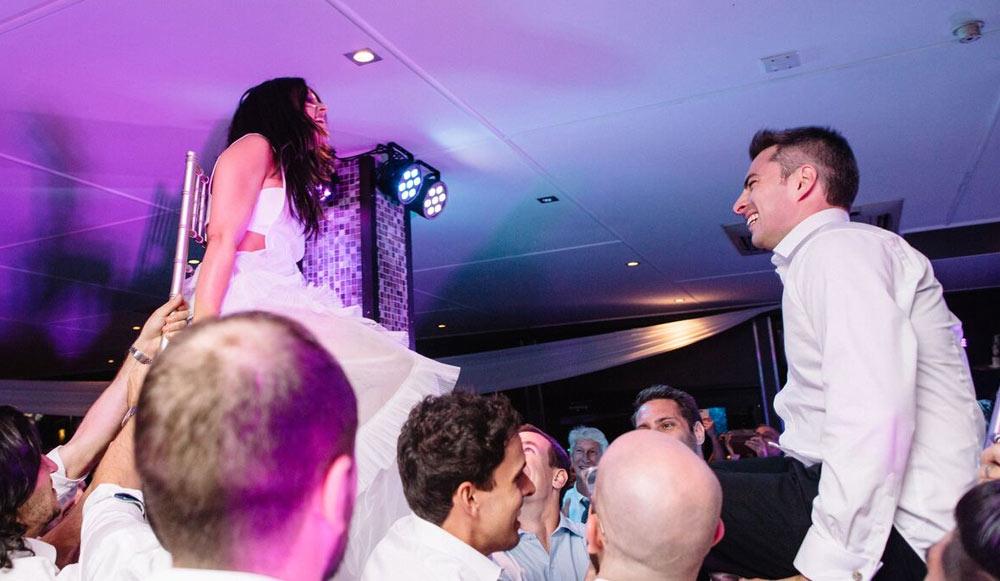 Nicole and Barry wanted to make sure their culture and heritage flowed through their entire wedding so they incorporated various Jewish traditions including the Horah into their wedding! Nicole and Barry were seated on chairs and lifted while guests gathered in a circle to dance around them.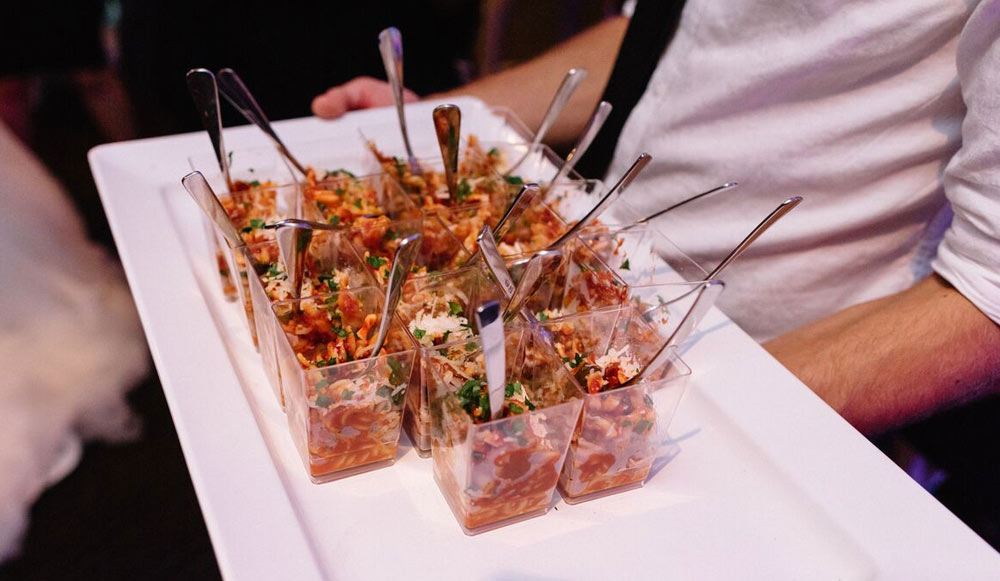 To ensure that guests had the energy to keep dancing throughout the party, delicious and substantial canapes were served by roaming waiters to all the happy guests.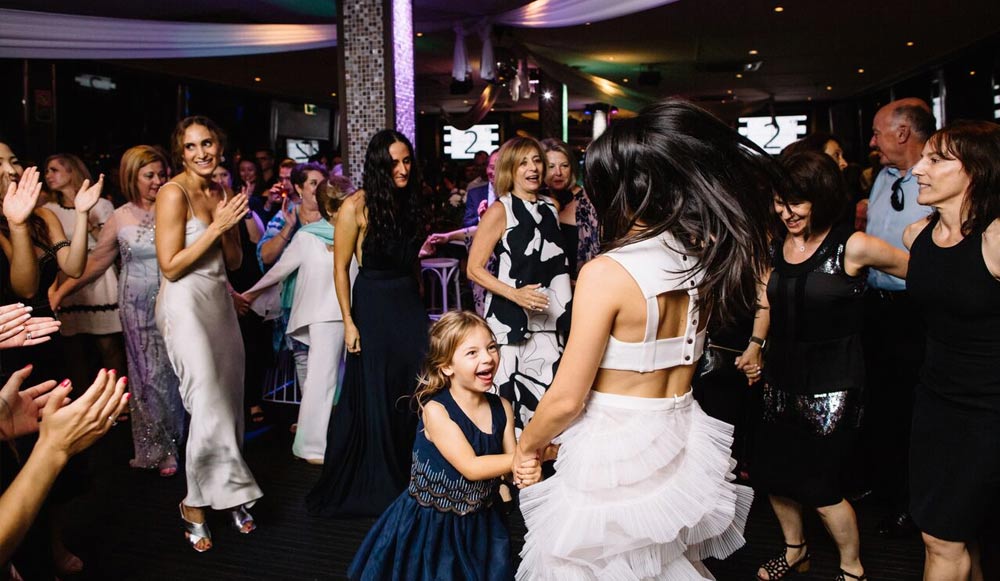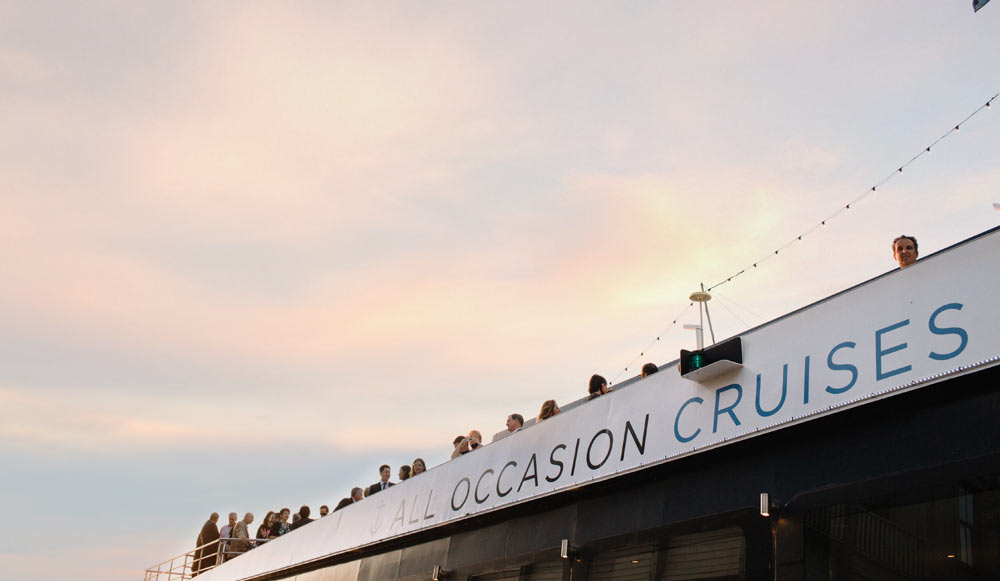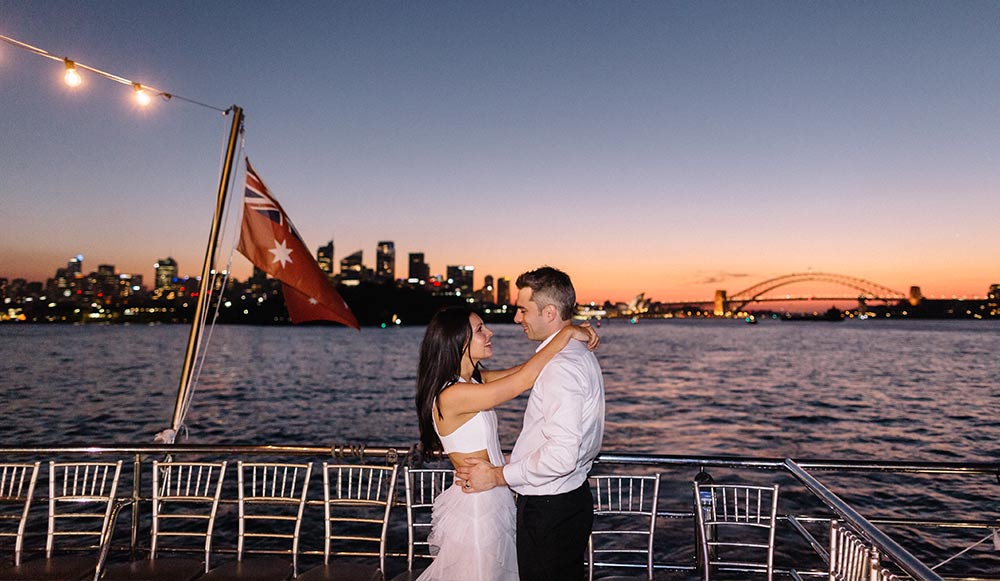 It truly was one of the best weddings we've ever been a part of. Thank you once again to Nicole and Barry for choosing to spend your big day with All Occasion Cruises! We wish you nothing but happiness and smoothing sailing in the years to come.
For Sydney Harbour cruises, put your trust only in All Occasion Cruises. Talk to one of our event coordinators today and begin preparations on your perfect event.