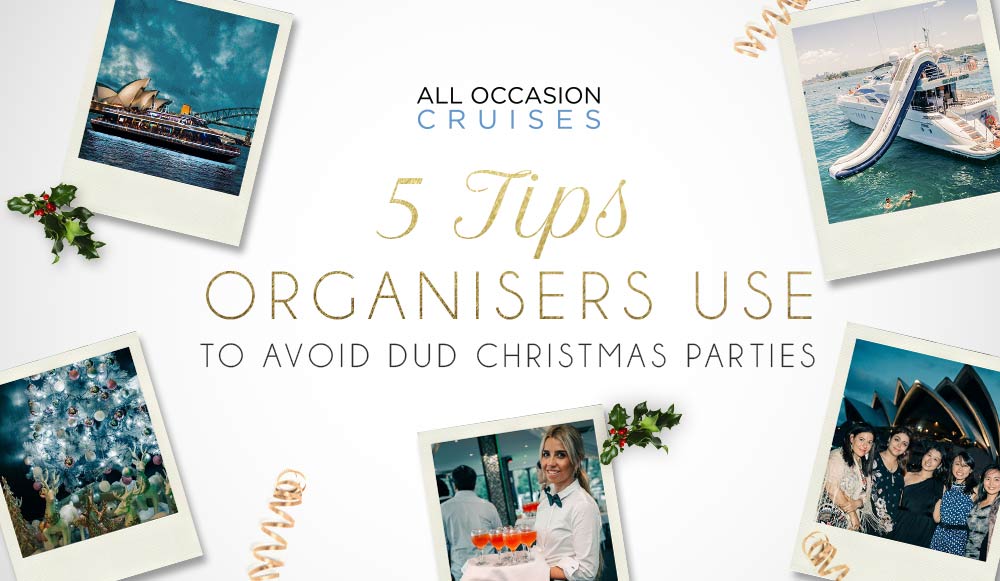 The silly season is upon us and that gives us more excuses to party, and the whole world knows there no party quite as epic as an Aussie party! Make sure your office Christmas party lives up to the hype with these 5 crucial tips.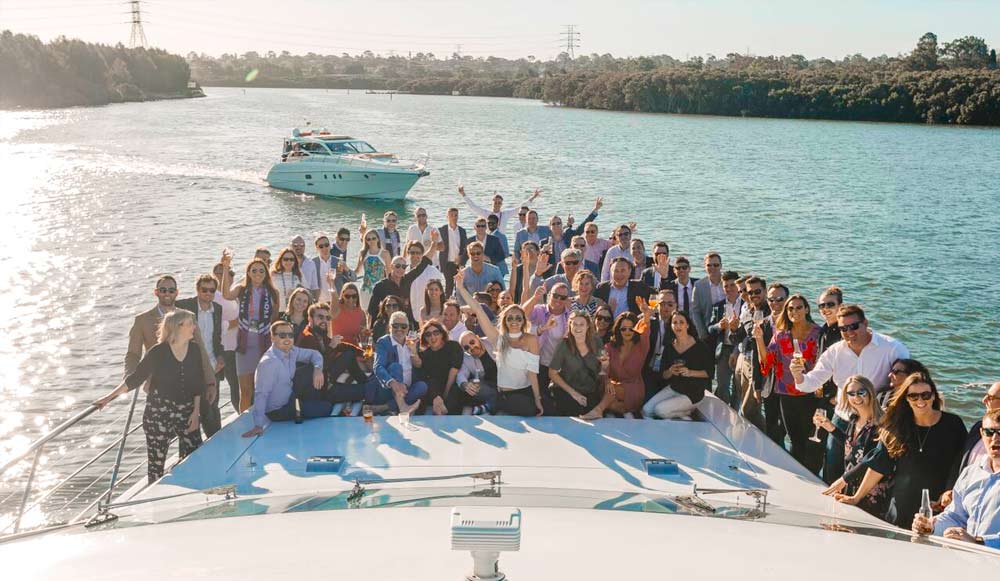 Avoid boring venues
The most important thing you'll need is without a doubt a venue! After a year of staring at office walls, your employees deserve a great time out! If you want your Christmas party to stand out, you have to be original. Really wow your employees or your clients by opting for a luxury yacht hire this year! 
A luxury yacht gives you the exclusivity of a private venue with the added bonus of one truly epic Sydney Harbour cruise. All Occasion Cruises offers an incredible fleet of luxury boats and yachts. 
Our spectacular MV Bella is a floating glass ballroom that offers 360-degree views of Sydney Harbour and can host up to 750 guests. If you're looking to host smaller parties, the MY Seven Star and MY Aqua Bay are both perfect for you. Top-of-the-line luxury yachts, they're both decked out with the most stylish interior pieces and feature ample space to host up to 80 guests.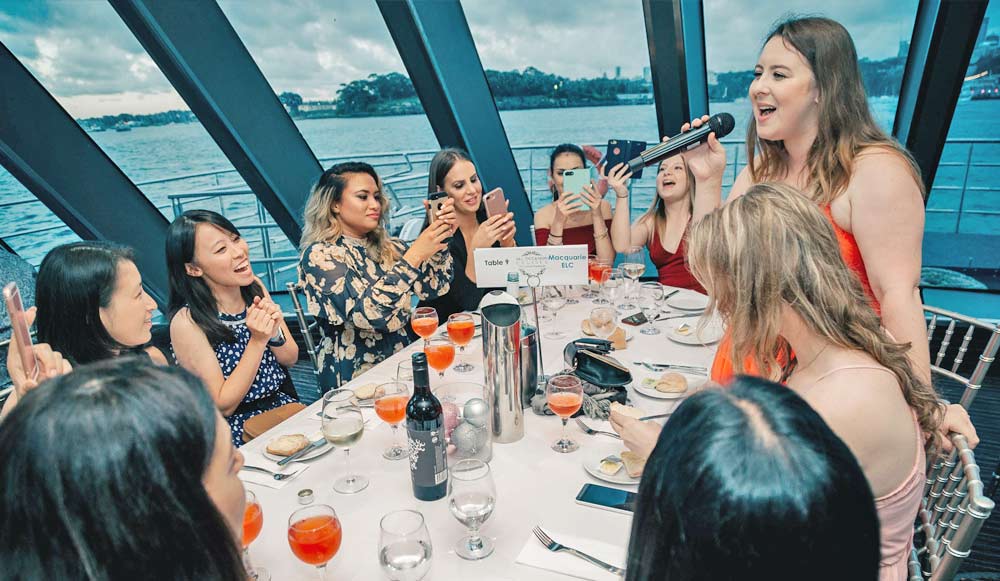 Be smart with dates
Most companies will be scrambling to book out Friday and Saturday nights. A great way to cut down on party costs is to host your event on a weekday night! Our co-ordinators will gladly assist you with finding the perfect date for your event.
Still keen on hosting it on a weekend? Opt for an afternoon sail instead!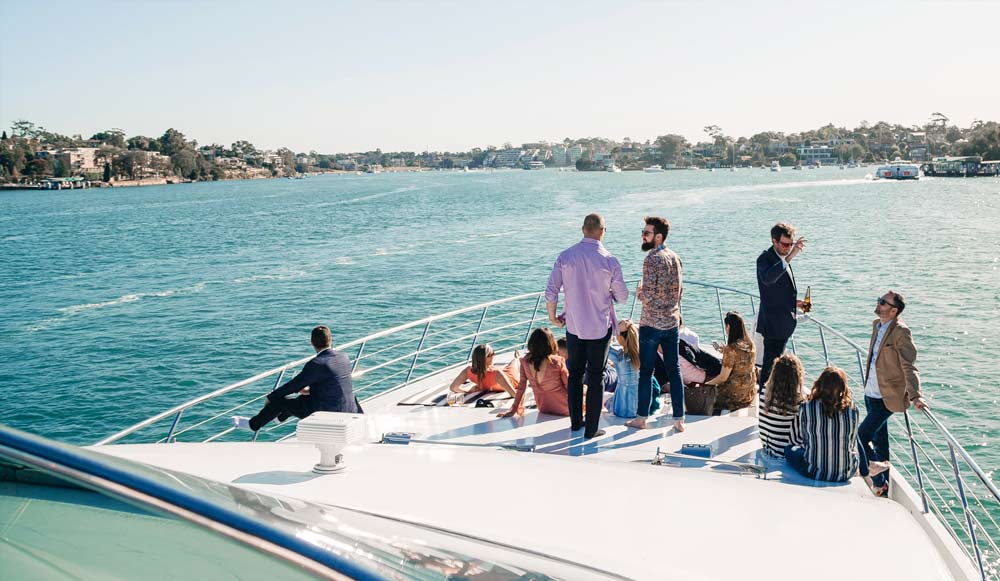 Make it an epic summer party
Most people forget that the silly season is a great way to host a summer party! Make the most out of the beautiful Australian weather and embark on an afternoon Sydney Harbour cruise. You'll get to sail with the amazing Aussie sunshine above you and it will be the perfect time for you and your guests to dive right into the cool waters of Sydney Harbour. There really isn't a better way to celebrate the summer season than that!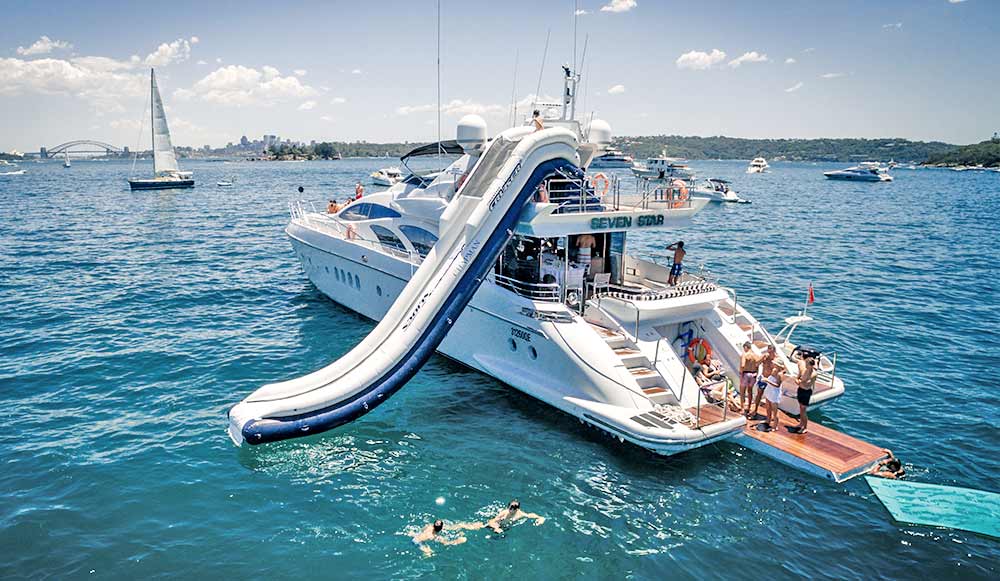 Throw in fun add-ons
Christmas only comes once a year so make your party as over the top as you can! Go crazy with your Christmas decorations, have Santa come over or simply go wild with your selected theming. Holiday decorations not your cup of tea? Enjoy your Sydney Harbour cruise to the fullest by having fun with various water toys like floaties or even a water slide!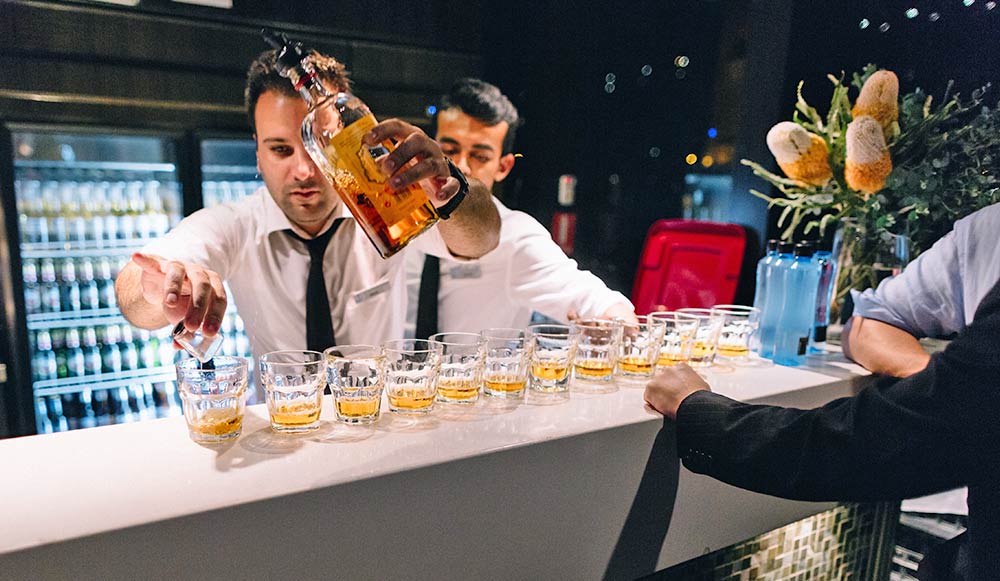 Don't skimp on drinks
You've all been working so hard the whole year long so it's just right to end the year with a couple of drinks! After all, no real Christmas party is complete without them. Looking for something more than just shots and beers? Try having a scotch tasting bar with the finest variants you can find or maybe set up a build-your-own gin and tonic bar and prepare various fruits and vegetables your guests can mix into their drink. It's sure to be a great icebreaker and the highlight of your party. Just make sure there are enough drinks to go around for everyone!
Our expert event co-ordinators have had years of experience planning the best Christmas parties of the season! Make sure yours is the one they'll keep talking about and enquire about our Christmas cruise packages now. Dates are quickly booking out so don't forget to reserve your sail date as early as possible!