Hire Luxury Private Yacht For A Romantic Valentine's Day
Charter one of our luxury private yachts and experience Sydney like you've never seen it before. Retreat to your own personal haven this Valentine's Day and celebrate the day of love on an intimate cruise with your loved one. Begin your romantic getaway by embarking on the MV Aqua Bay or MY Seven Star and enjoying a bottle of fine champagne and fresh strawberries.
Enjoy an intimate and beautiful sunset cruise along Sydney Harbour, enjoy sights such as the Sydney Opera House and the Sydney Harbour bridge and watch as they slowly come alive with all the evening lights.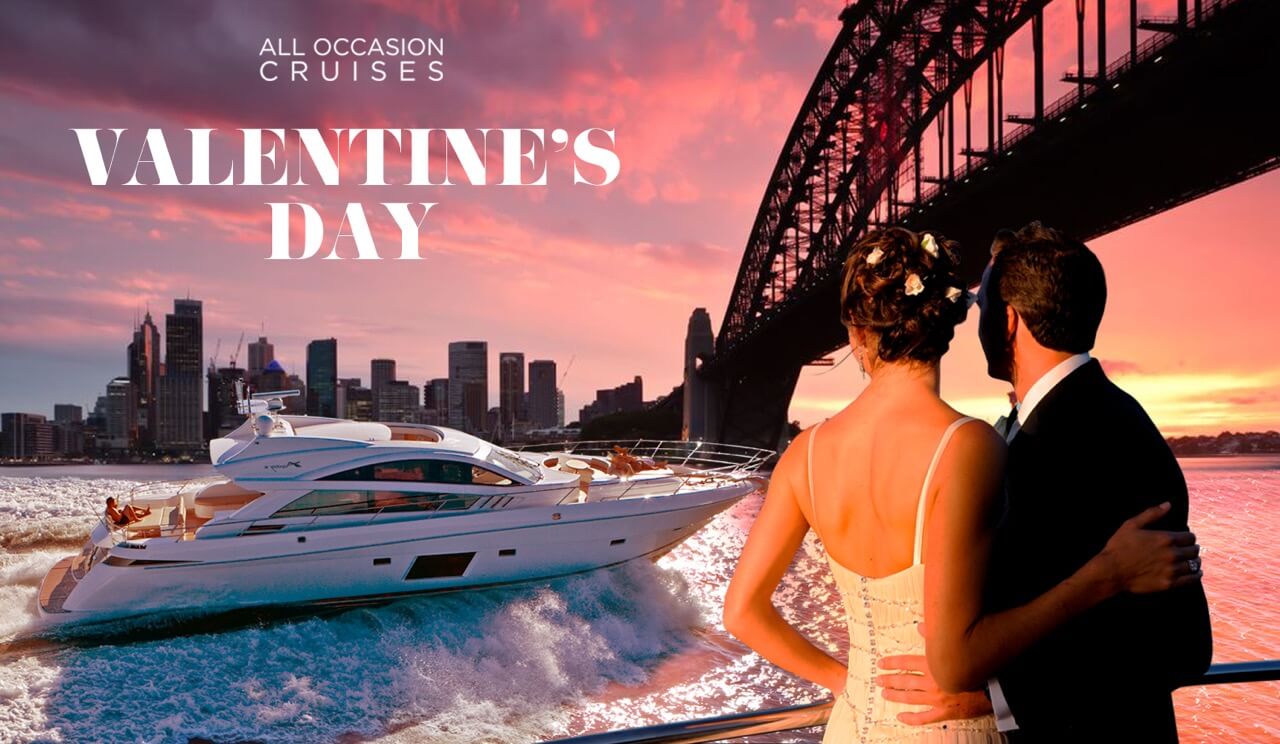 Your skipper can anchor you in a private section of the harbour, where you can enjoy a sumptuous dinner for two. Dine on our special menu prepared just for you by our excellent chef. Enjoy a delicious steak or seafood dinner, but make sure you leave room for our wonderful dessert options!
Retreat to the upper deck and cuddle under a star-filled night sky (where you might want to pop the question!). Feel the warm summer breeze, sip on your champagne, and enjoy each other's company.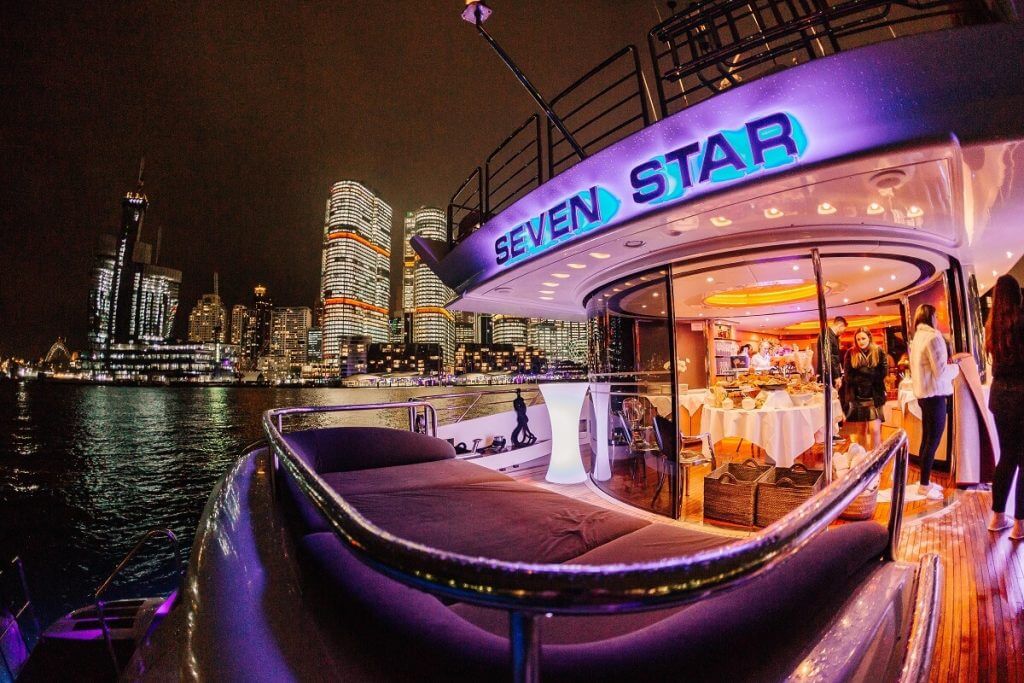 Retire to your cozy yet elegant bedroom that comes fully equipped with an ensuite bath and shower. Your accommodations on board belong to a class of its own and are unlike any other hotel on land. It's sure to wow your significant other.
Greet the new day with an excellent breakfast served al fresco as we sail back to the docks. Take it easy, relax, and make the most of the rest of your weekend together.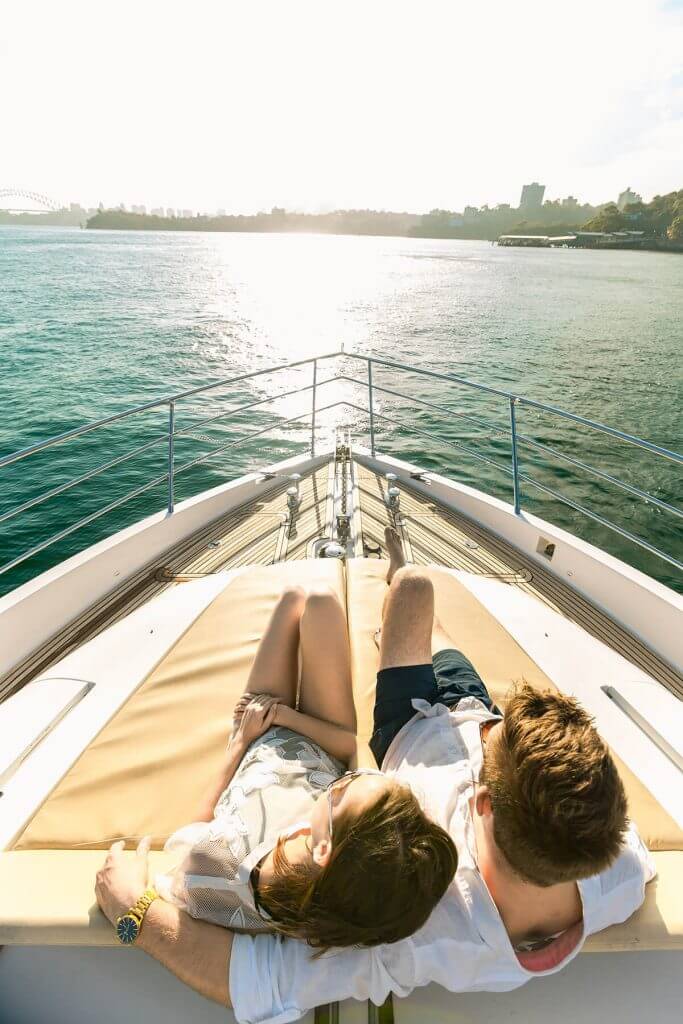 Contact us for details on how you can charter your own yacht for your Valentine's Day celebration. Get the best Sydney Harbor Cruise deal today!