On the lookout for a new date idea for you and that special someone? Treat him or her to an extraordinary stargazing date with a private luxury yacht hire and Sydney Harbour cruise.
Stars are difficult to see in the city, but on the water without any light pollution, it's a magnificent sight – one you definitely have to share with your loved one.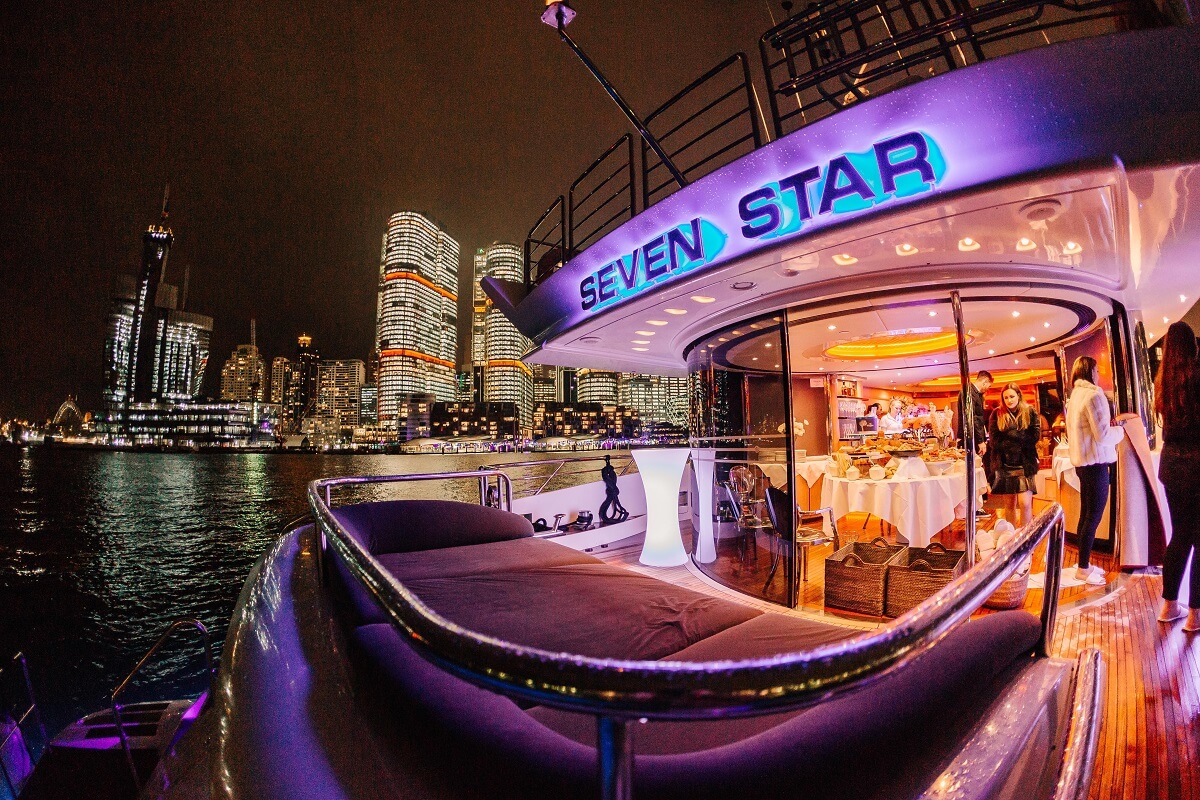 The Seven Star is a top-of-the-line luxury yacht that can serve as the perfect venue for your Sydney Harbour cruise.
Perfect Sydney Harbour cruises start with jumping in the water and enjoying the various water activity equipment we have. Get on the paddle boards or relax on one of our inflatable water toys.
As the sun sets, get into the tub and enjoy the bubbles as you sail past the city sights. The Seven Star gives you the option of lounging in the Jacuzzi or heating it up into a hot tub.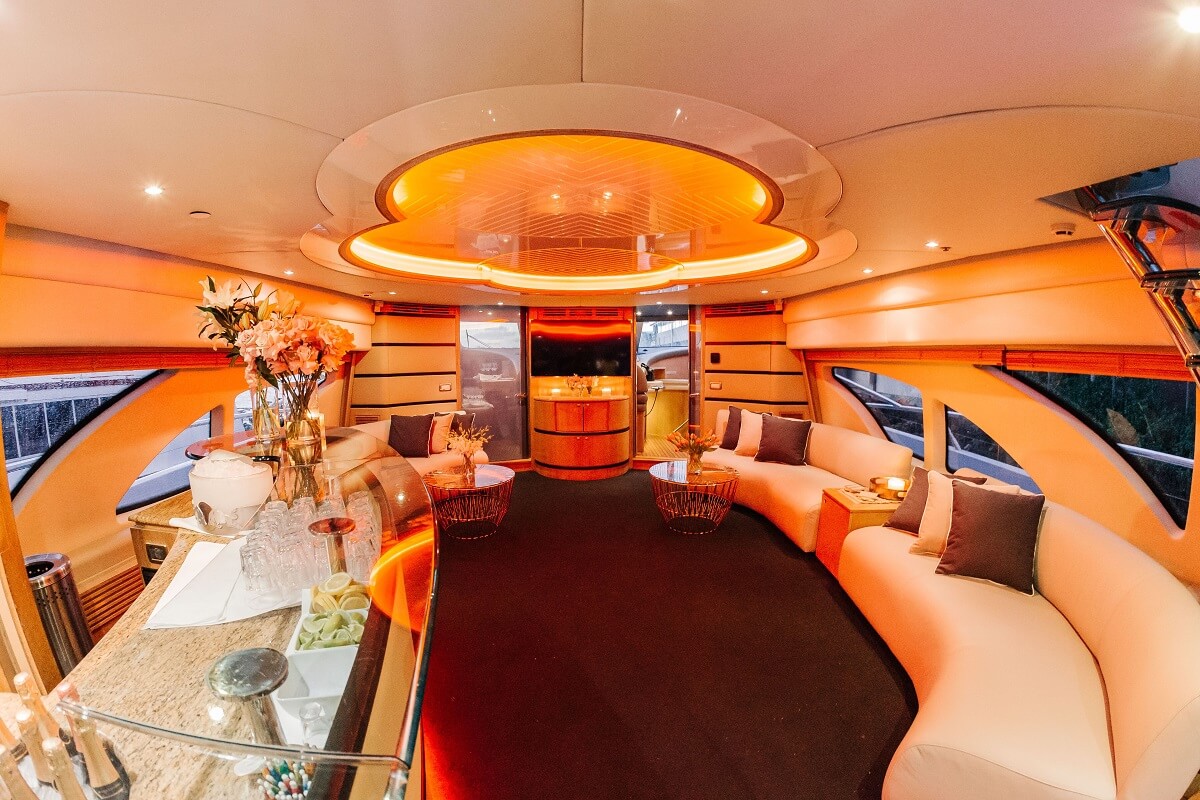 Our Sydney Harbour cruises come with a personal chef! Have your onboard chef prepare you a dinner al fresco so you can enjoy the amazing sunset off of Sydney Harbour. Dine on a light meal with canapés or a platter or have an incredible feast of oysters and prawns served fresh to you. (View our luxury yacht hire menu here.)
Retreat to the main saloon for some drinks and good conversation while you wait for the stars to come out. Play some mood music on the Seven Star's sound system and enjoy the relaxing evening.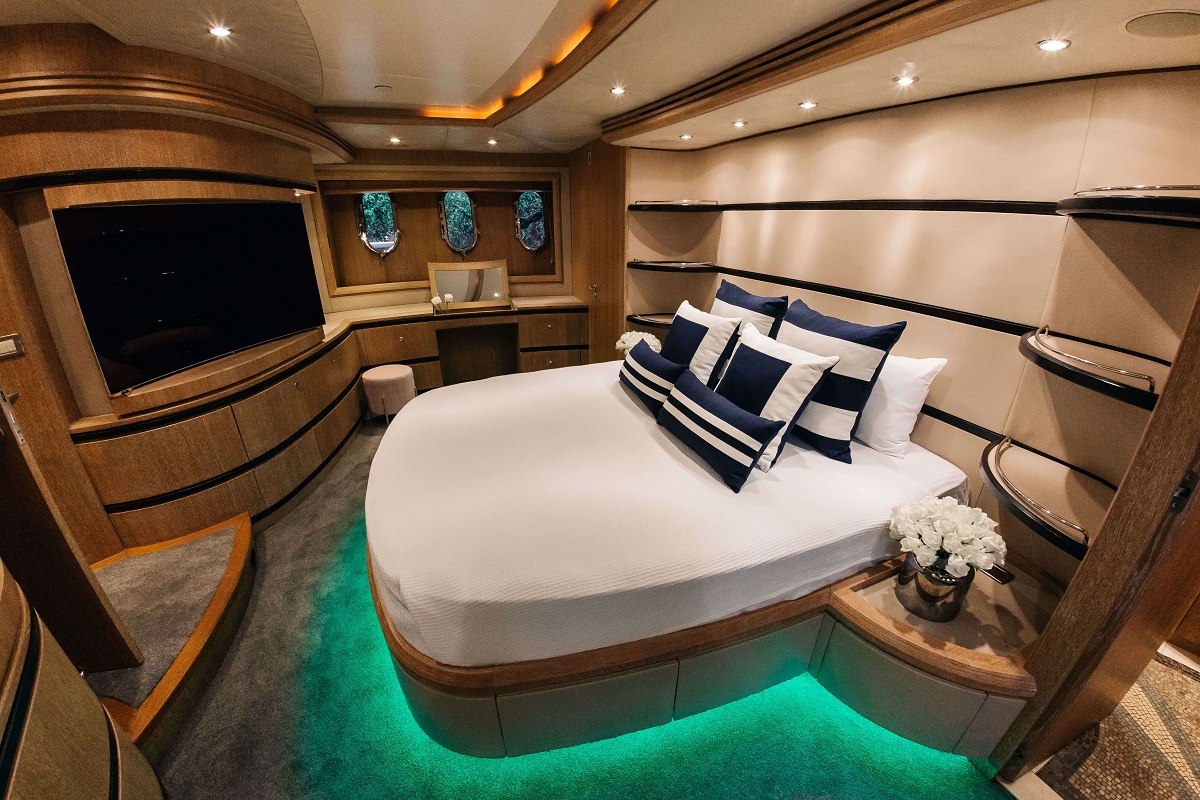 Once we're far enough from shore and the stars have come up, head above deck and lay in the sundeck to enjoy panoramic views of the incredible night sky.
A luxury yacht hire date is truly like no other. The perfect mix between an adventure and luxury, a stargazing date aboard the Seven Star should definitely be on your bucket list.
The most luxurious yacht on the harbour, the Seven Star, has been making waves in the most elite social circles. Find out more about our luxury yacht hire and Sydney Harbour cruises on the Seven Star here and book a luxurious stargazing date today.