All Occasion Cruises worked meticulously for weeks to create a modern romantic engagement to remember at Sydney Harbour.
All events at All Occasion Cruises hold a special place in our hearts but Alessandra and Brendan's engagement is probably one of the most memorable ones we've had!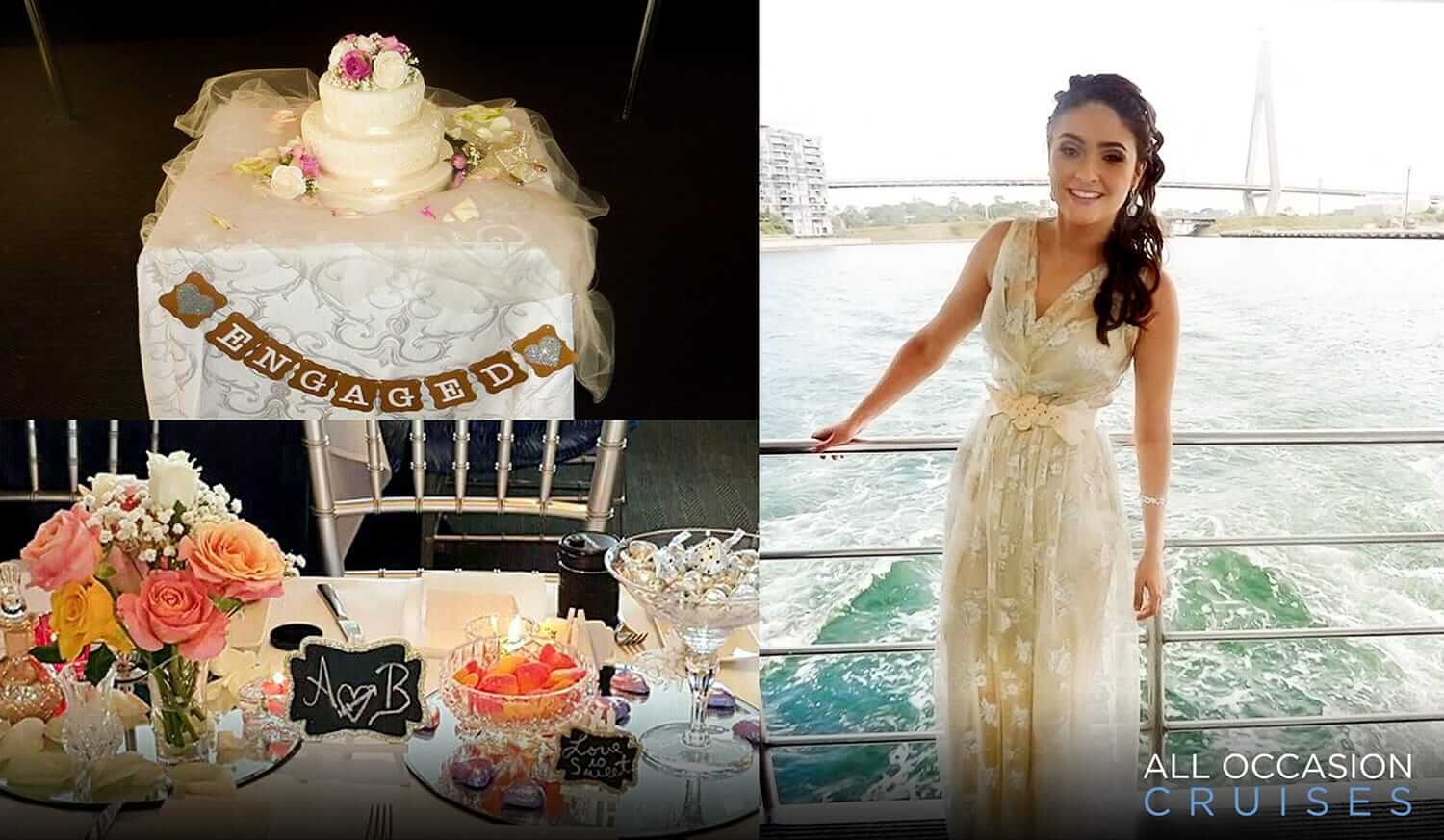 Alessandra and Brendan were blessed with a beautiful sunny day as the My Way began its private cruise down the Sydney Harbour. The All Occasion Cruises decorated the entire ship with lovely fresh flowers to go with the chosen floral theming. A total of 120 close friends and family shared this momentous day with the happy couple.
Guests were treated to a delicious buffet lunch as speeches and toasts were made by all the
well-wishers. Alessandra and Brendan marked their engagement with the exchange of rings and
the cutting of the beautiful cake created by their family.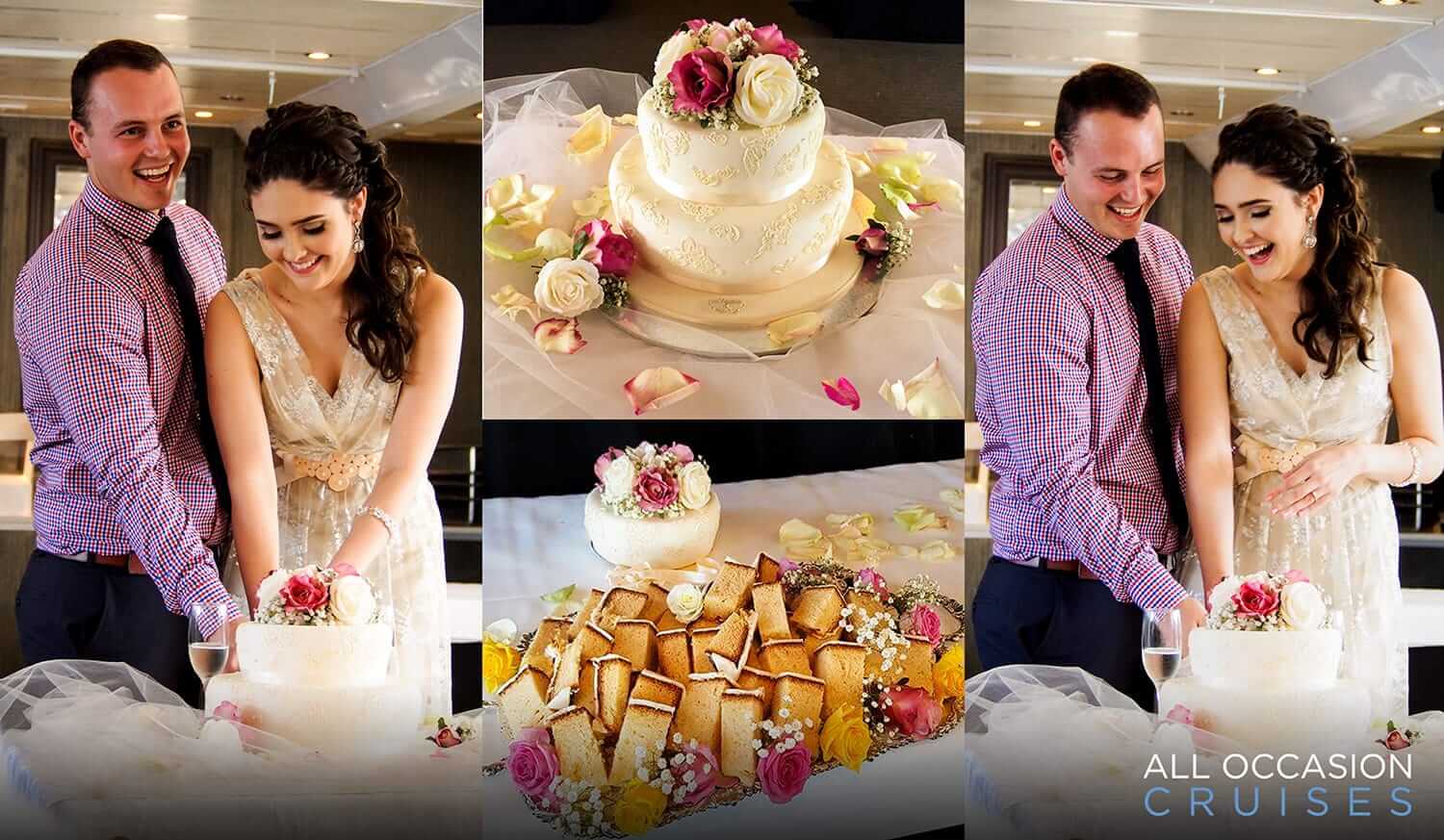 Thank you to Alessandra and Brendan for choosing All Occasion Cruises for such a life-changing
event. We wish you all the happiness in the years to come!
All Occasion Cruises is the perfect venue for any occasion. Contact us today and enquire about our wedding reception packages.