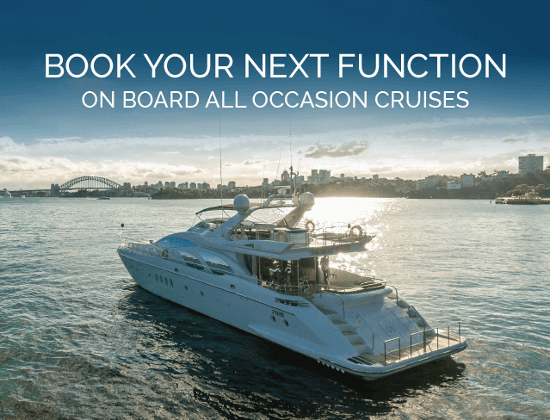 We caught up with the director of All Occasion Cruises, Rosie Elias, to find out why hosting your event on board is the perfect option in the current era. 
Is All Occasion Cruises back to cruising as normal?
Yes, we're definitely open for business! However, we have made some important changes to keep our patrons safe. We are following government guidelines and are registered as a COVID Safe company. We have hand sanitiser stations and temperature checks on arrival. You'll notice our vessels have reduced numbers to accommodate the four square metre rule. We want to ensure our clients have a relaxed and enjoyable function, while still adhering to all government guidelines. We chat through all precautions with our clients before they book.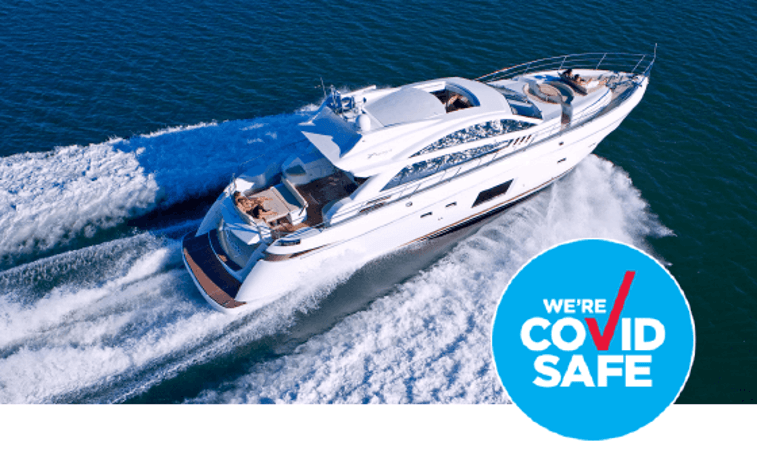 What kind of functions are popular at the moment?
Many of the current enquiries are from people who want to avoid busy restaurants when celebrating a special occasion. Instead they're booking one of our smaller, luxury yachts. We have the same restrictions as a restaurant, however the big difference is that it is completely private and you have Sydney Harbour as a backdrop! Essentially, you get that restaurant experience on the deck of a beautiful yacht.
We are also getting enquiries about hosting smaller, more intimate weddings on our boats. I really want to help accommodate couples who have had to change their plans due to COVID. I can customise wedding packages to suit each couple's needs and budget. We can create really beautiful wedding receptions that still adhere to the restrictions.
Currently, we can do almost every kind of function, including birthdays, weddings and social events. Corporate bookings are also coming in for end-of-year functions. Our team can answer any questions you have.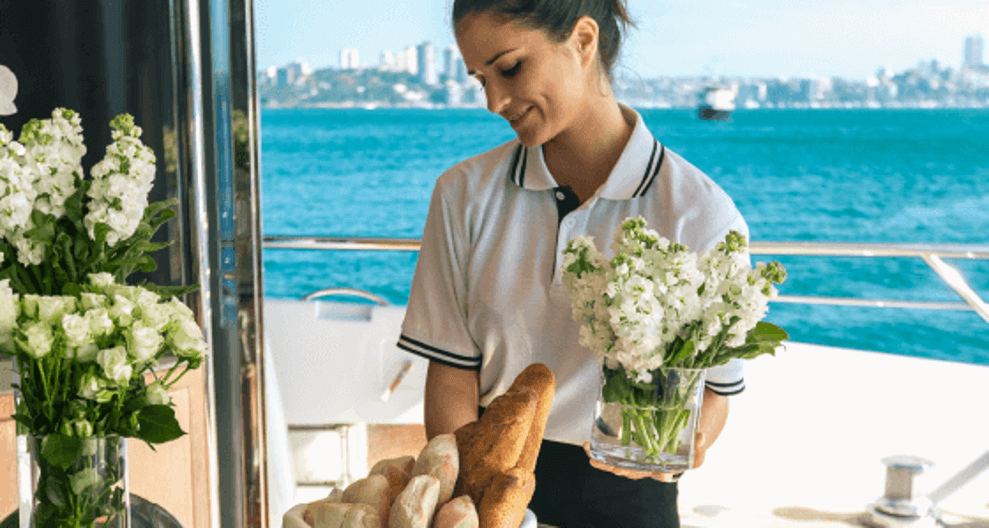 Are there availabilities?

I'd certainly encourage people to book soon because there have been a lot of enquiries, especially since restrictions eased. However, there are availabilities over the next few months. We do have a number of boats that can accommodate different size functions, so we can be flexible with dates.
What's the advantage of choosing All Occasion Cruises over other companies?

We're experts in the field – we've been doing cruises for 20 years. We own our boats, so we can work with our clients to design a package that truly suits their needs. With All Occasion Cruises, you get a really personal service. We're there to assist from the initial enquiry right through to the event. Get in touch because we can still cruise and would love to host your next event!