Vivid Sydney is a wonderful way to see our beloved city basked in a whole new
light. Get captivated by dancing lights set to incredible music depicting our
nation's culture and history. Come on board All Occasion Cruises for special Vivid
Sydney Harbour Cruises Sydney.
This year, graphic designer Ash Bolland will be in charge of designing the light
show for the famous Sydney Opera House. A special projection he's calling Audio
Creatures will allow imaginary animals to crawl and slither across the sails after
dark. "I hope it makes people look at nature in a different way," Bolland said.
Top every other social event that's been done before and join us for one of the best
harbour cruises in Sydney there ever was. We guarantee that our skilled captain
will get you as close as possible to the heart of the show.
At All Occasion Cruises, we've made planning the ultimate event is as easy as 1-2-3!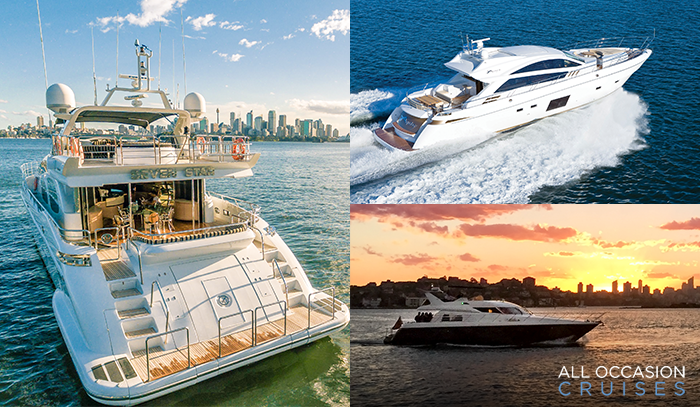 1. Choose your ideal luxury yacht boat
All Occasion Cruises has multiple luxury yacht hire packages created just for Vivid Sydney 2017. Entertain your guests and cruise along Sydney Harbour while enjoying the stunning views.
We have three luxury yachts available for private cruising.
The Seven Star is the jewel of our fleet and features a lavish saloon, huge entertainment cockpit and an enormous upper deck which includes it's own private Jacuzzi.
Or perhaps the Aqua Bay is more suited for you with its unique combination of luxury, power and beauty.
We also have the Sun Seeker which is designed to cater for specialised events and corporate harbour cruises in Sydney.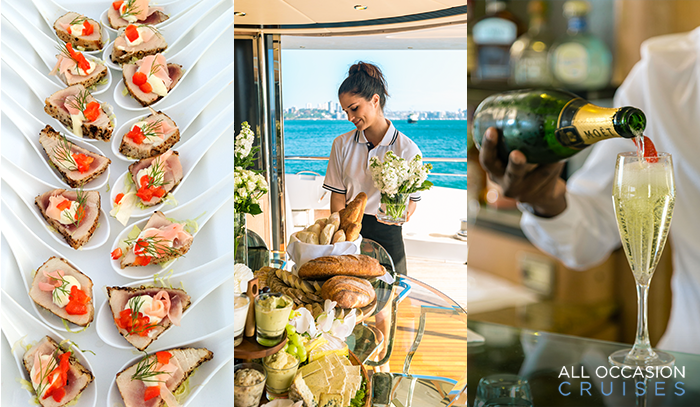 2. Finalise the duration of your cruise
Each luxury yacht hire package comes with private catering which includes substantial canapés, an assortment of beverages and a professionally-trained staff to assist you throughout the night.
Our luxury yacht hire packages run for either two- to three-hours which gives you ample time to watch the Southern Hemisphere's biggest light show and mingle with all of your guests on board.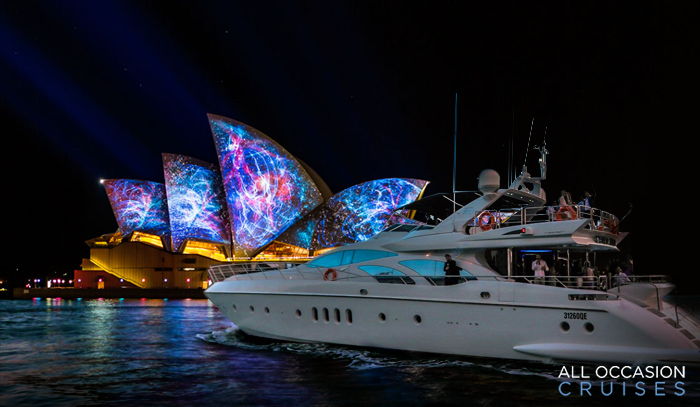 3. Build your guest list
With every other detail for your Vivid Sydney luxury yacht hire set by All Occasion Cruises, all you really need to worry about now is who you'll be cruising with. Invite all your VIPs and impress them with one of the best harbour cruises in Sydney they'll ever be on.
Don't worry about the number of people you'll be inviting – at All Occasion Cruises, there's always room for more!
Come join us for Vivid Sydney 2017 happening from 26th May to 17th June. Book special harbour cruises in Sydney and discuss your ideas with one of our coordinators today. To read more about our Vivid Sydney packages, click here.