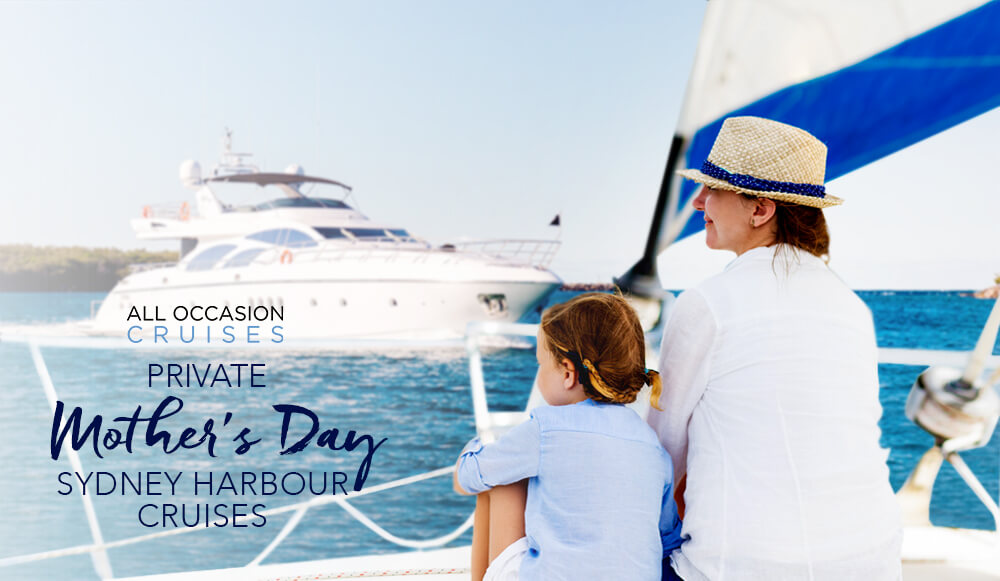 Your mother is the most important woman in the world. For this year's Mother's Day, give her a break and spoil her with private Sydney Harbour Cruises on our luxury yacht hire.
While All Occasion Cruises has multiple boats available for a luxury yacht hire, we believe that the Aqua Bay or the Sun Seeker would be the perfect venue for you!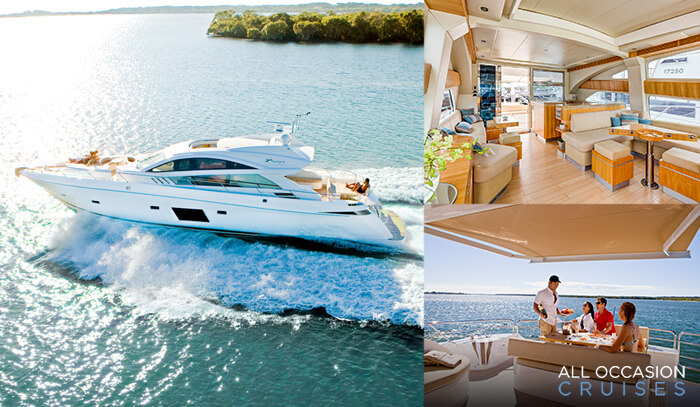 Designed specifically for exclusive luxury Sydney Harbour cruises, the Aqua Bay is the crème de la crème of exclusive sailing in Sydney Harbour. With so much space on board, the Aqua Bay is the venue for a luxurious and relaxing afternoon for mum.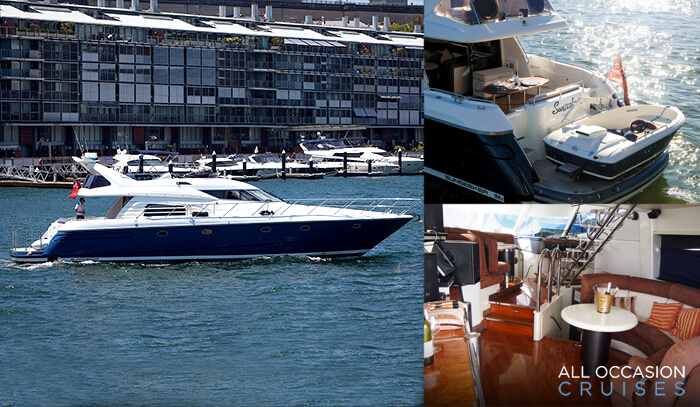 The Sun Seeker, on the other hand, is a 62-foot Predator and the only Sun Seeker in all of Sydney Harbour. It can carry up to 30 people and provides guests with plenty of entertaining space on board.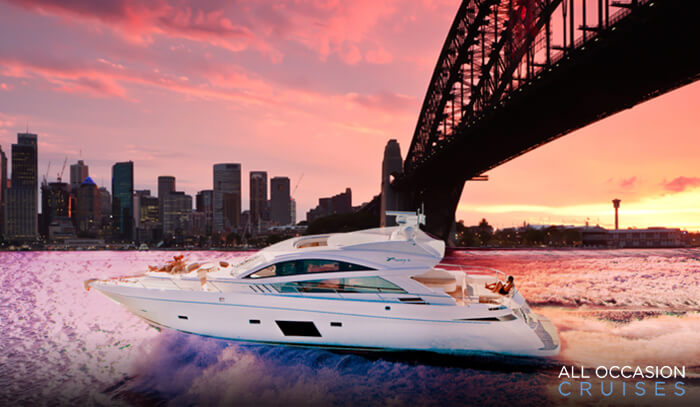 Let her take the day off and enjoy the beautiful sight of Sydney on a luxury yacht hire. Spend three or four carefree hours leisurely sailing in one of the world's most beautiful locations. Create the perfect atmosphere on our boats for the perfect afternoon for mum.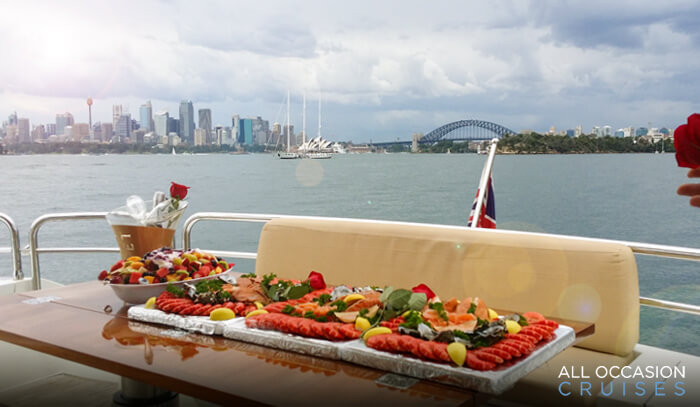 What Sydney-sider doesn't love seafood? Host your own seafood feast on board a private luxury hire! Our luxury yacht hire comes with a private chef who can prepare a spread of the freshest seafood for a lovely afternoon meal.
We have an extensive selection of platters to choose from. Should you want something more filling, we also have delicious buffet spreads available. View our complete menu here. Should you want something that's not on the menu, our expert organisers can assist you with planning something to fit your specifications.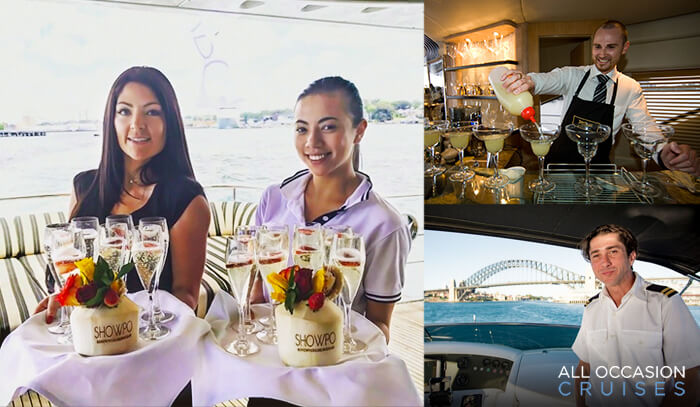 Let mum forget about all her cares in the world and let our professional staff take care of her every need. Our expert crew will be with you throughout the duration of your luxury yacht hire to make sure every detail goes as planned.
Plan the perfect Mother's Day with a luxury yacht hire from All Occasion Cruises. Leave an enquiry below to learn more about Sydney Harbour Cruises.