As summer draws ever closer you simply must consider booking a private dinner on Sydney Harbour aboard one of our many luxurious dinner cruises. You see not only will you enjoy the incredible catering but you will be able to enjoy a champagne or cocktail on the deck, a quick dip in The Harbour or just bask in the glory of the Sydney sun as you cruise around soaking in all the sites.
Enjoy Sydney Harbour Nightlife On A Private Dinner Cruise
Introducing Seven Star, our magnificent 98ft Super Yacht which is perfect for formally seating up to 12 guests in comfort and style. You can choose spectacular dishes from our 3-course formal dining menu or you can organise your own catering if you have something special in mind. There are a number of different beverage packages available to tailor the occasion to your tastes. When it comes to fun activities there is no better vessel. For an additional cost, we can organise an inflatable slide, live music, DJ or entertainers.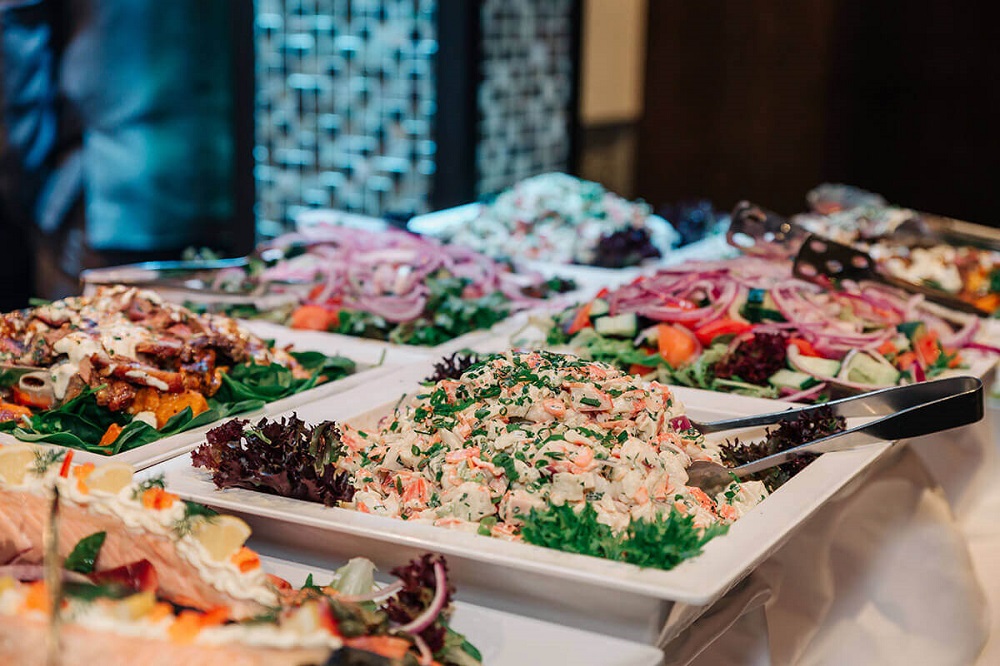 Seven Star is fully equipped with 1 extravagant stateroom with a double bed, ensuite and shower plus 2 lavish twin guest cabins also with ensuites and showers which are perfect if you are planning a smaller more intimate dinner and spending the night on the water.
Luxurious Sydney Harbour Lunch & Dinner Cruise For Small Pax
Another possibility is to book a private lunch or dinner aboard our 72ft Luxury Yacht – Aqua Bay. Aqua Bay formally seats up to 6 guests for an a la carte occasion on water and can sleep 4 guests for an evening and night on The Harbour.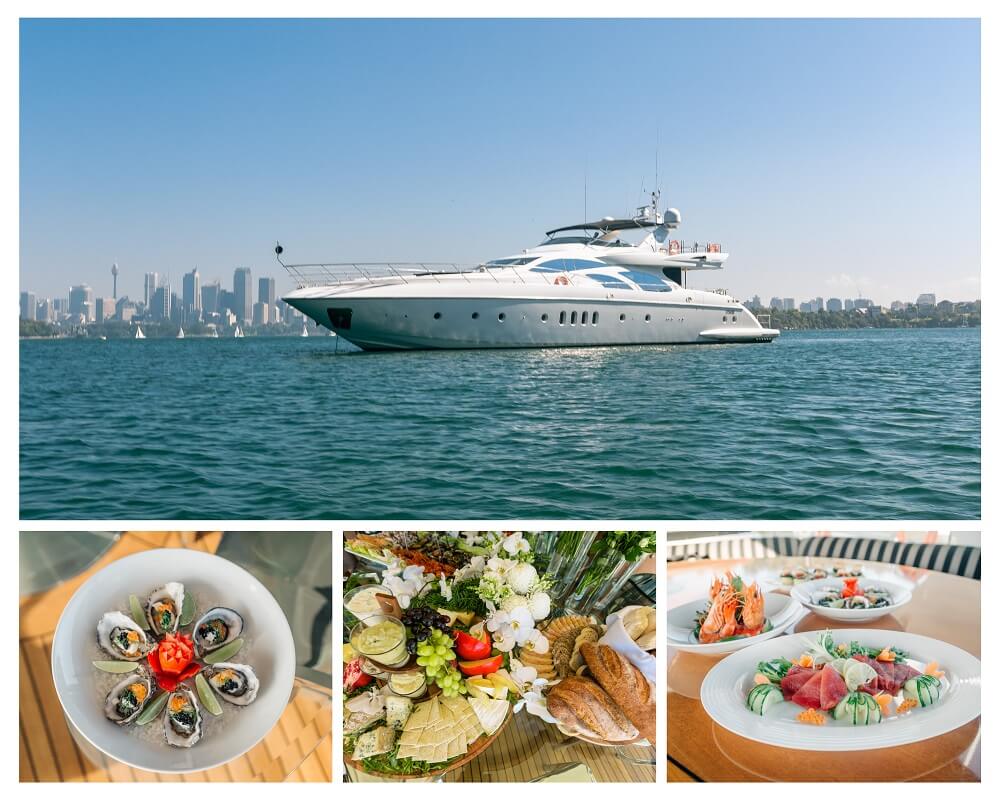 In addition to flexible catering and beverage menus, there are also a number of fun activities that can be organised on Aqua Bay including clay pigeon shooting, a jet boat ride or onboard entertainment from a comedian or hypnotist. If live music or a DJ is more your style, we can even organise that too.
As they say, 'The sky's the limit!'
Big Sunset Dinner Cruise For All Occasions In Sydney
At the other end of the spectrum, we can organise large formal dinners for up to 350 guests aboard Bella Vista. This is the perfect option for big occasions like a family birthday celebration, business reward and recognition evening, charity event, wedding or a large group of friends looking for a catered dinner party with a big difference.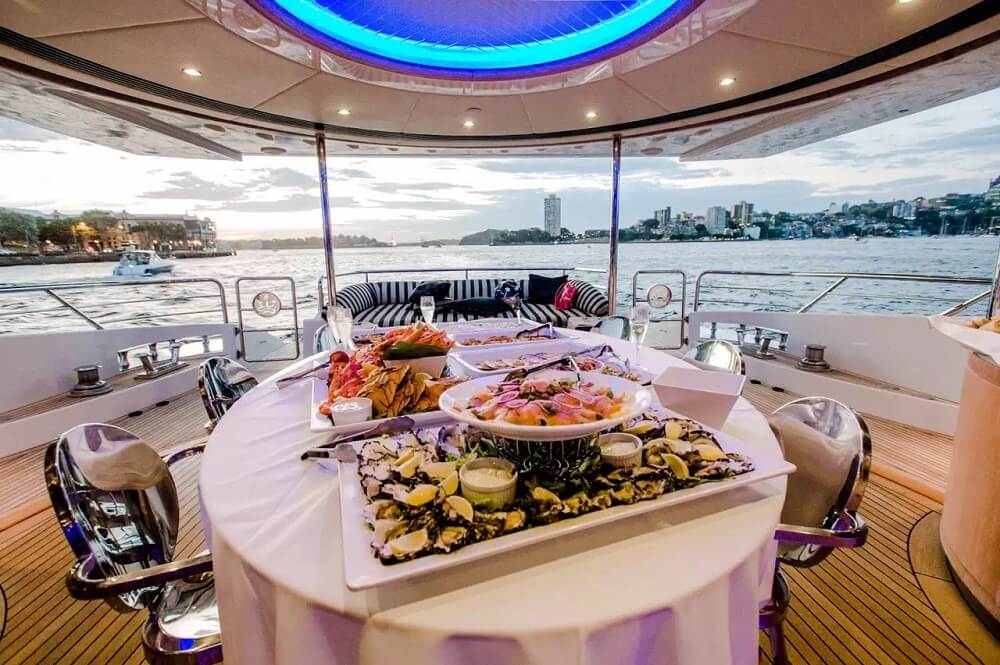 Of course, live entertainment and a DJ is simple to organise as well as many other fun activities including a photo booth to mark the occasion, photographer or even karaoke if you have some 'wannabe' rock stars or divas in the group.
So, if a private dinner on a luxury vessel cruising Sydney Harbour sounds like the perfect way to celebrate then contact the team at AO Cruises on 02 9809 5499 and start planning or simply fill in our enquiry form at aocruises.com.au and we can work with you to plan the best event imaginable.